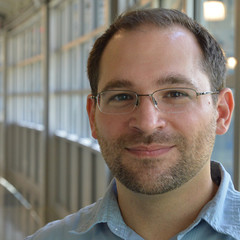 Andrew Pavlick
Digital Artist & Recovering Entrepreneur
Sharpsville, United States of America
Summary
Seasoned professional utilizing creativity and innovation to bring ideas to life for diverse groups of clients and organizations. Possesses traditional production and digital media experience while currently focusing capabilities creating 3D animations and developing interactive user experiences, driving corporate growth and enhancing product development and operations organization-wide. Known as a strategic and creative leader able to direct artistic teams regarding planning, project management, workflow and constraints for the artistic production. Provides technical support for environment and character modeling and texturing while supporting workflow and pipeline development and improvements through cooperation with programmers, risk analysis and offering practical solutions, optimization. Serves as an agent of change, always seeking to improve methodologies with the aim of delivering quality products that meet and surpass expectations. Seeking an opportunity to utilize my progressive and diverse background to face the new challenges in the ever-changing environment of computer graphics utilizing broad knowledge of 3D content creation pipeline.
Skills
Rendering
3D Animation
3D Modeling
3D Printing
Character Modeling
Facial Rigging & Animation
Lighting
Rigging
Game Development
Video-based Motion Capture
Software proficiency
Experience
OWNER/OPERATOR at CREATE AT ANDREW PAVLICK

Sharpsville, PA, United States of America

Founded Create at Andrew Pavlick (CAP), offering client services and the production of art content packs. Create custom characters for SpeechPathology.com medical training simulation and ported over their existing character library for use in their proprietary graphics engine. Content packs are currently moving through the approval process to sell on the Unity asset store. Packs built with specific themes in mind along with deployment environments. Content designed for use on the current console generation or equitant PC, with ability to be down sampled for mobile use by request. Develop 3D content for video, print and 3D printing.

CTO & Lead Artist at ENYX STUDIOS, LLC

Hermitage, PA, United States of America

February 2015 - August 2015

Served as Co-Founder and Lead Artist, creating character and environmental art assets for the company's first title. Created independent gaming titles for PC and console. Created and implemented art pipeline policy. Integrated new software into the technology stack.

3D Artist at LogigJunction

Beachwood, OH, United States of America

Maintained and updated 3D pipeline. Created custom 3D characters for client projects while expanding LogicJunction's own character library. Directed character animation for multiple projects, managing scope, budget and deliverables. Created 3D environments, recorded and cleaned motion capture, and designed new art asset pipeline.

Part-Time Instructor at Pittsburgh Center for the Arts

Pittsburgh, PA, United States of America

December 2007 - June 2011

Created introductory and special topic courses in 3D using the open source software, Blender3D. Topics covered include core concepts of 3D modeling, lighting, animation and basic game creation.